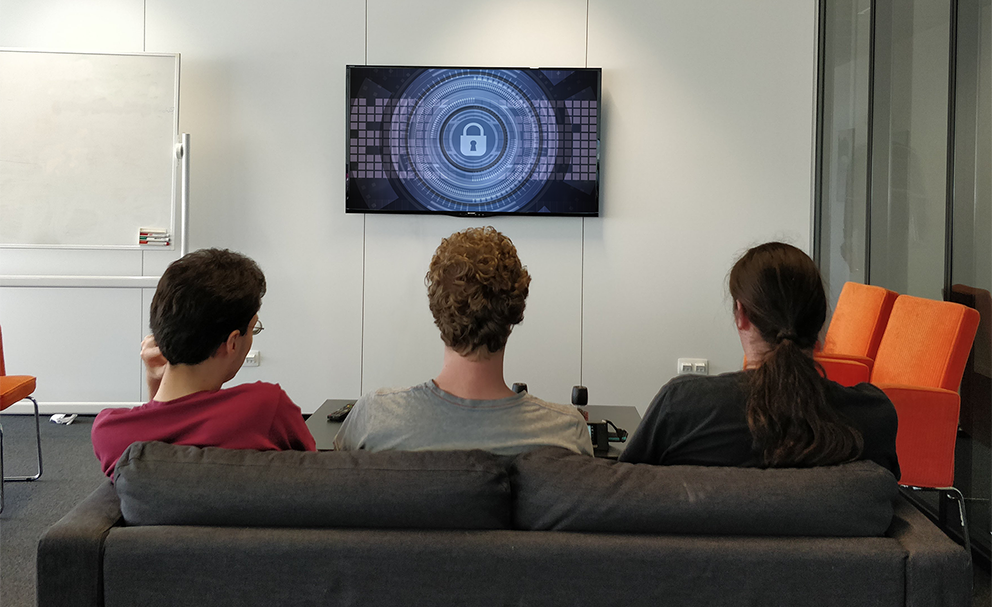 Media Security
Since copying and distributing digital media is easy, media copyrights are commonly violated by so-called digital pirates. Therefore, it is important that media content is sufficiently secured by encryption and watermarking techniques:
Media Encryption enables applications such as Digital Rights Management (DRM) and video scrambling, in order to prevent illegitimate copying of media content.
Media Watermarking enables the identification of users that illegally re-distribute or leak digital content. More specifically, a unique watermark is hidden in each legally-distributed video file, representing the ID of the receiver. If a malicious receiver illegally re-distributes or leaks his or her video, the watermark is extracted in order to identify the culprit.
At IDLab-MEDIA, we are experts in providing low-complexity media security techniques, such that they can be applied in low-delay scenarios without a high amount of processing power. Moreover, our methods have a very low impact on the video quality, such that legitimate users can fully enjoy their favorite media content.
Media Forensics
Recent machine learning advances enable computers to realistically alter media content. For example, it is easy to face swap any person's face into an existing video. Although these technologies are often used in an innocent and humorous context, they can also have severe implications. For example, think of fake content of a president declaring war on another country. Therefore, it is very important to authenticate video content using forensic techniques: is a video real or fake? At IDLab-MEDIA, we perform high-quality research in this media forensics domain.